Introducing Charlie / Moving Day
It was a busy week in Shipshewana participating in the RV Tech Course. And while that was going on, Betsy and I were spending most of our evenings making the decision to move forward with the purchase of a 2016 Heartland Landmark 365 Charleston. As I said in a previous post, it was not a hasty decision but involved a great deal of discussion and thought.
It seemed like it was meant to be after meeting with Ken at Tiara RV. The Charleston was a floor plan Betsy and I liked the first time we saw it a couple of years ago. Although there is no perfect trailer out there, the Charleston had a lot of the features we were looking for in our home. Tiara RV gave us just about what we paid for Calvan, as well as offering us a fair price on the Landmark 365.
So let me tell you a little bit about "Charlie". Oh yea, that's the name we chose for our new Charleston. Not sure why we chose another "C" name, but it seemed like a natural for a trailer with the Charleston floor plan. Charlie is 41' 4" from the pin to the rear ladder. That's a little over three feet longer than Calvan's total length. His total GVWR, or total loaded weight, is 18,000 lbs. We may be able to increase that capacity a little bit by adding a MORryde IS. Charlie has five slides. I know that sounds like a lot, but the four slides on the lower level are not much larger than the two slides on Calvan. On this floor plan, they just chose to put four smaller slides so the kitchen and living room could have a little separation. Some other smaller features include six-point automatic leveling, a residential side-by-side refrigerator, an induction cooktop, a 65-inch television in the living room, and three AC's. Since the world is not a perfect place, I will also point out a couple of things we gave up in the exchange. Calvan had more interior storage space, hardwood cabinets in Calvan vs. not hardwood cabinets in Charlie, Calvan had a much more robust electrical system than Charlie does. This included a 3000-watt inverter and a 10-battery bank for auxiliary power.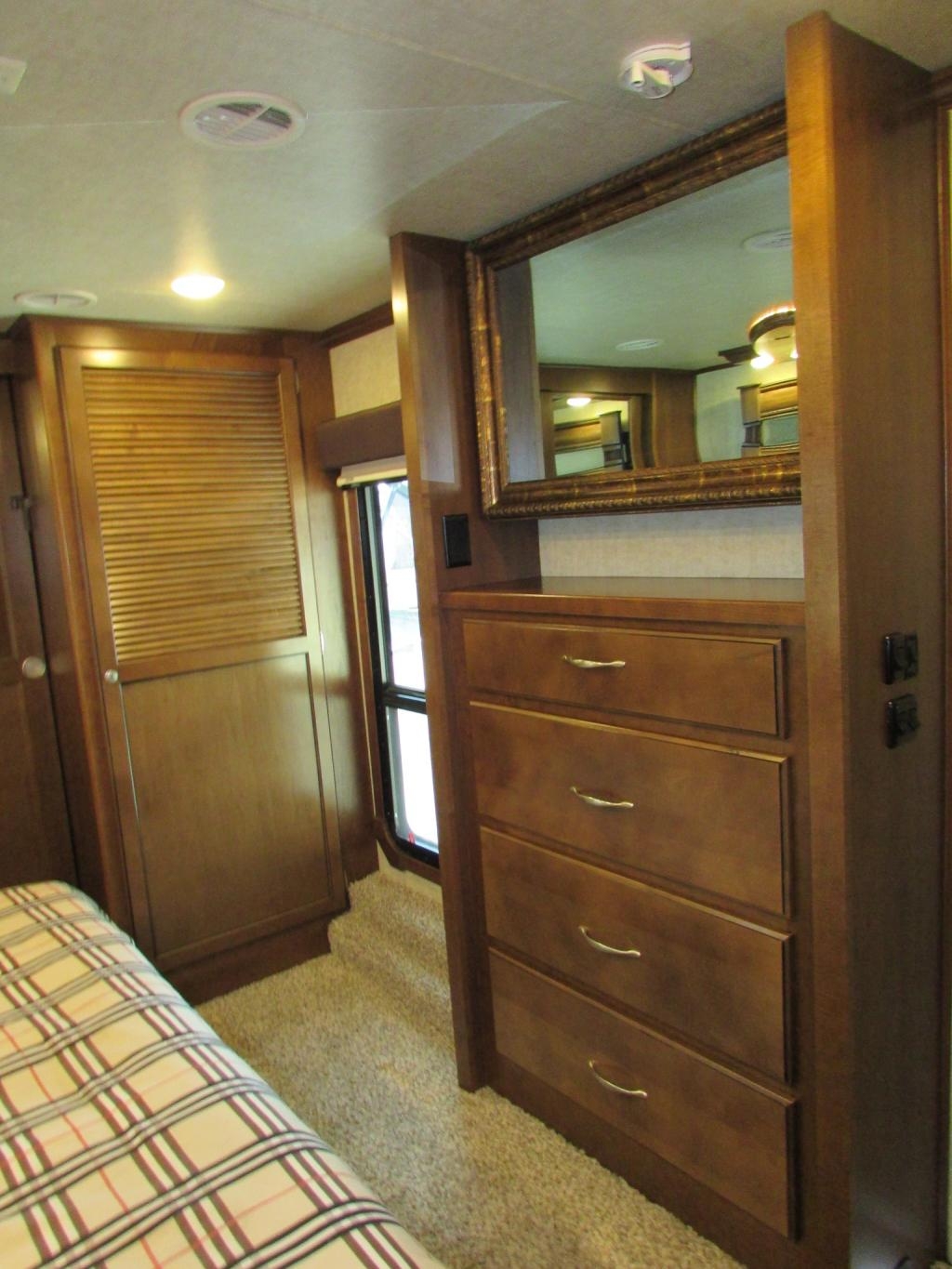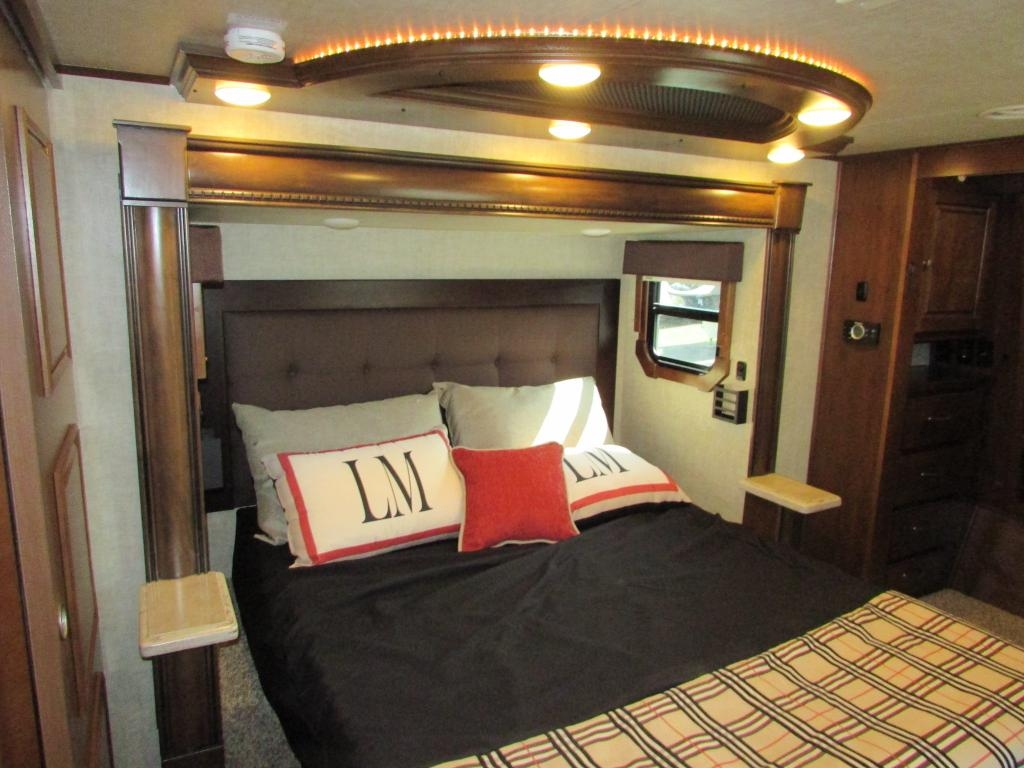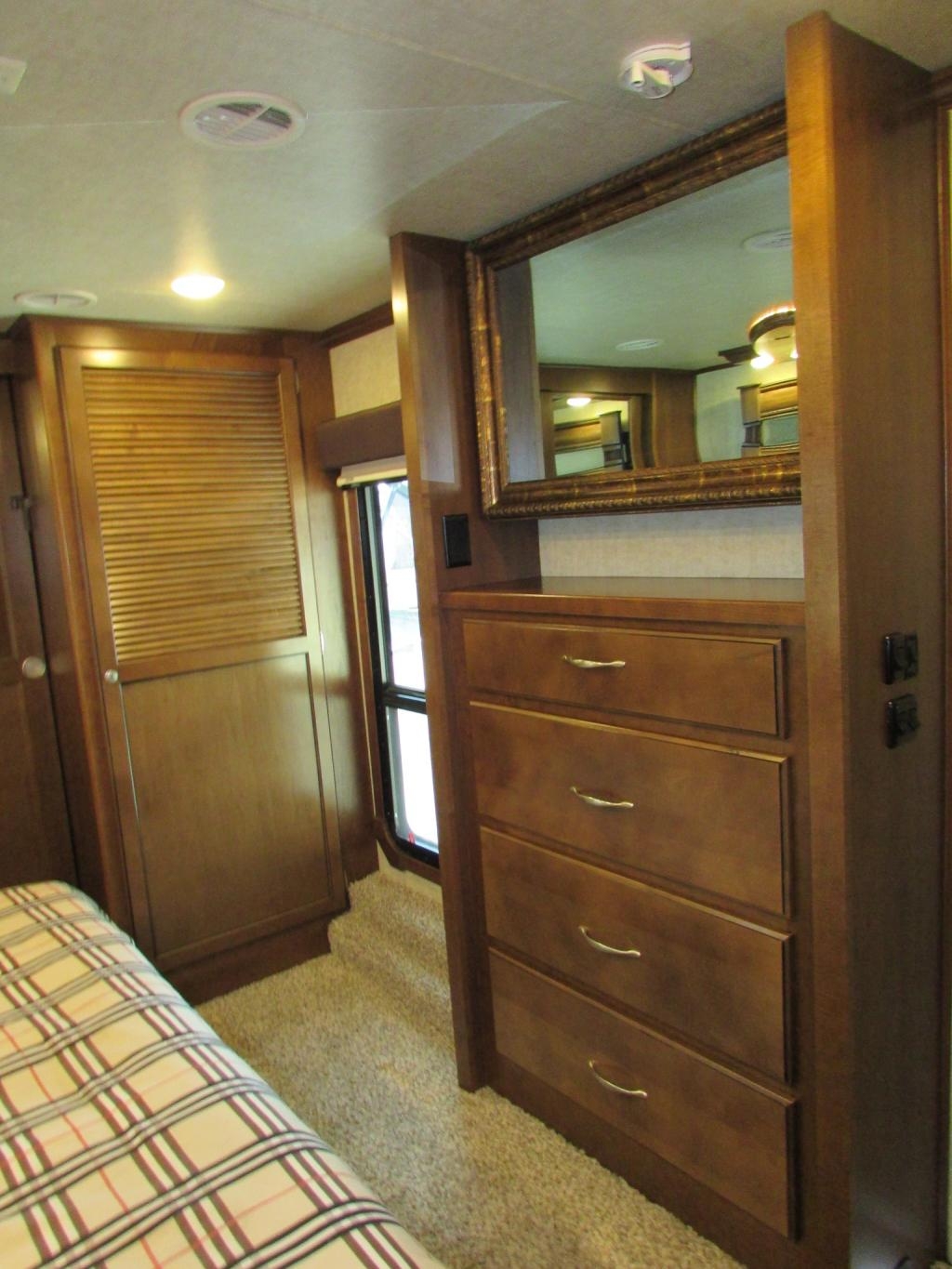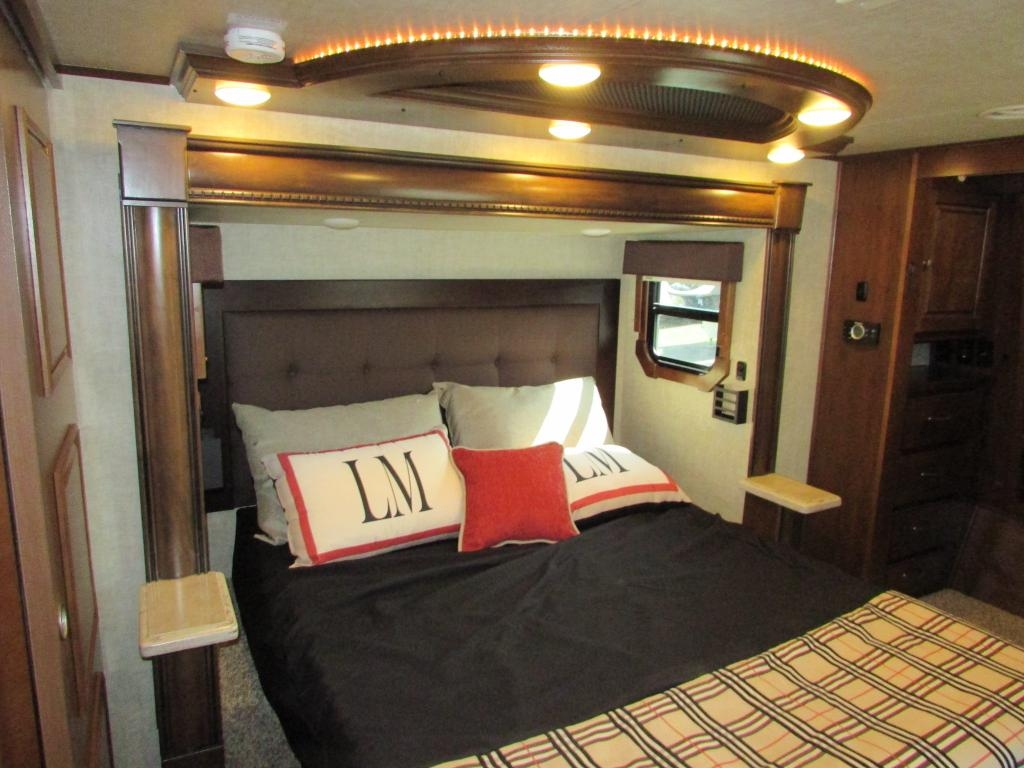 In the almost eight years Betsy and I have been married, we moved once. That move was from our condo in Alpharetta, GA to our home in Limerick, PA. That move did nothing to prepare us for moving from Calvan to Charlie outside the service bay at Tiara RV. After completing the paperwork, and doing a walkthrough with PJ, a really cool tech at Tiara, we parked the two trailers door-to-door. Far enough to put the slides out, but close enough that the awning of the Landmark covered the area between the two trailers. To put things in perspective, once the steps were down on both trailers, there was enough space between them to put our outdoor mat end to end (about 30 inches). So from about 10:45 AM to 5:30 PM Betsy and I went up and down the outdoor steps of the trailers enough times to move everything from Calvan into Charlie. There was some thought as to where things were being put inside Charlie, but let's just say not everything found a home that afternoon. Oh, and did I mention the temperature was in the high 90's!
After completing our move, saying good-bye to Calvan, and getting a bite to eat, we went about 2 miles down the road to Elkhart Campground for the night. There's still work ahead but we already feel at home in Charlie.