The Happenings of R & B
It is hard to believe we are already coming up on a week of being in the Philadelphia area at the Philadelphia / West Chester KOA. Russ and I were just saying yesterday that time goes by so quickly in each area we visit. Which would be another reason we are fairly certain that we will prefer to stay in an area at least a month or two at a time. Plenty of time to explore parks, attractions, restaurants, and time to visit friends & family that may be in the area. That is the number one reason we came to this area, to visit Russ' dad that lives near his sister, Ceil, in Phoenixville. We were able to spend a lovely morning with him on Thursday. It was great to see him and while he is definitely pretty ornery, it is wonderful to see him in great spirits! On Sunday, he came over to see our new camper. He was blown away by how big it was and by all its features. He jokingly kept mentioning how similar it was to the Apache pop-up they had when Russ was a kid! Almost a spitting image, huh? No wonder Russ feels so at home in Charlie!
While unplanned, we also happened to time our visit to this area to help our neice Lexi move apartments on Saturday. She was moving from a fairly large room in a house she shared with lots of roommates into a 250 square foot studio. While some people may think that is similar to the space Russ & I live in - Charlie is actually almost double that square-footage! Sounds like an easy move until you factor in the move from a 3rd floor bedroom to a 3rd floor studio. You know Mt. Rushmore? I am fairly certain we climbed that in stairs. Not actually, but our calf & thigh muscles would disagree. Russ & Kris built a IKEA loft bed and wardrobe while Ceil, Lucas, and I moved stuff between the old room and the new room. Russ & I are considering it good Amazon training, where we have been told we will walk between 5-10 miles a day. In case you hadn't heard, we accepted a job with Amazon Camperforce to help with the holiday rush in November and December. Time to get this vacation body back to working mode. Sitting here sipping iced coffee will certainly help that, right? The room turned out to be just perfect and I'm 100% certain Lexi will enjoy having her very OWN space. While we were very sweaty and tired by the end of the day, we were happy to be in the area to help with the move. Fun times!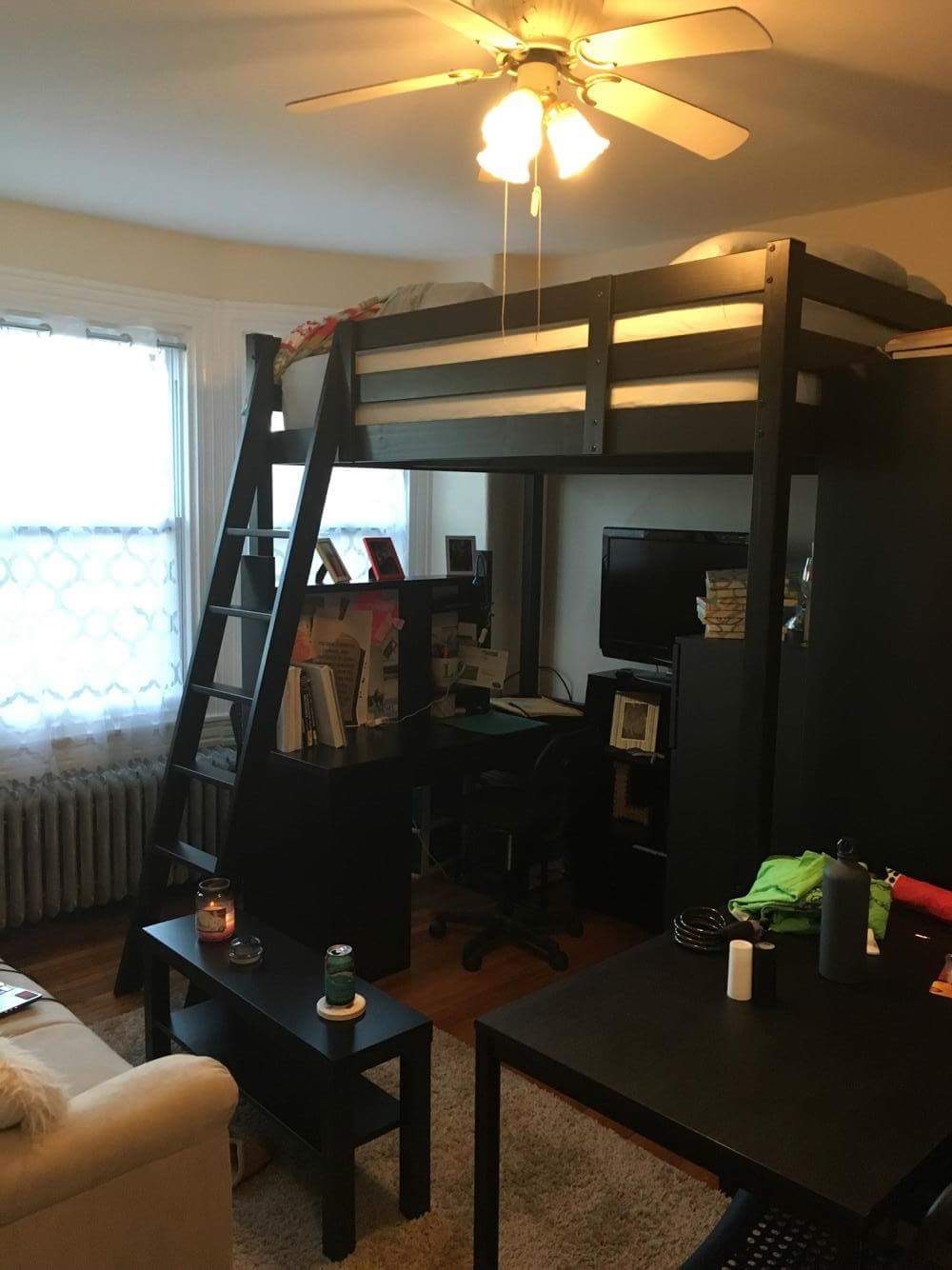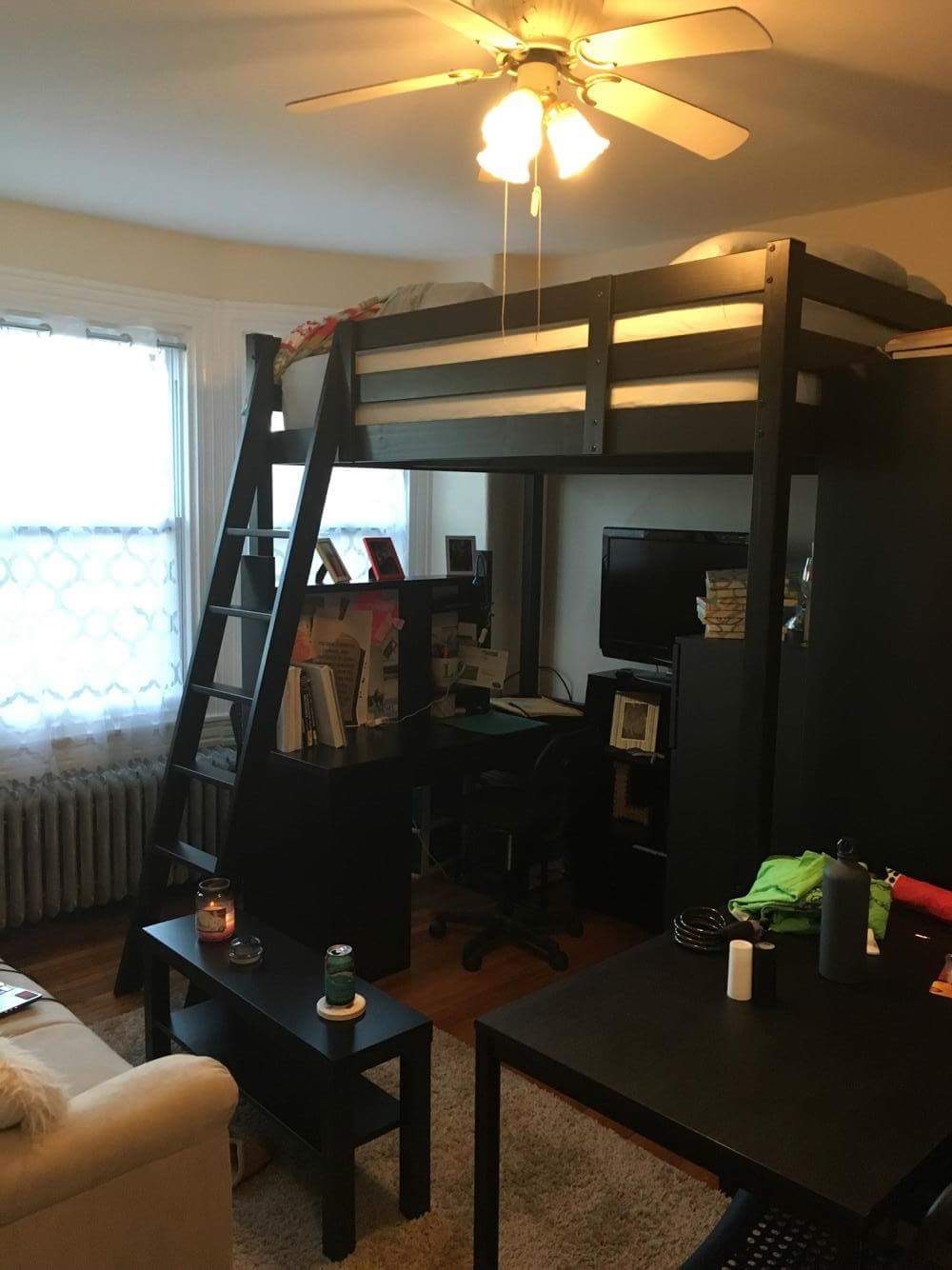 Also, thanks Ceil & Kris for treating us to a delicious lunch break at Sabrina's Cafe. Yummy! However, Russ did say you made the fatal mistake of feeding the "help" before the job was actually finished.
Yesterday morning we were itching to go on a bike ride with the weather forecast being just about perfect. Russ located a nearby bike trail (paved - our favorite) at the Alapocas Run State Park in Wilmington, Delaware. I could just say we rode a measly 5 miles, but that wouldn't do it justice. Hills my friends, hills! Lots and lots of STEEP hills. Perfect for fast declines, but the thought of climbing back up those hills ruined even those lovely downhills. I could tell you we climbed those hills like a champ, but then I couldn't include the photo of us walking our bikes back up one of the hills. Out of shape doesn't even begin to describe the way we were huffing and puffing when we actually did conquer one of the steep hills while pedaling, not walking! While our description doesn't make it sound too great - we both totally loved it and the fact that it was a Monday afternoon (not at work) made it even better.
We took a dip in the pool at the campground after getting back, essentially meaning we did a triathlon today, right? RAN (okay, walked), SWAM (okay, floated), and BIKED! Close enough.
A quick 30 second video of some of the scenery on our bike ride. Love hearing the powerful sound of water falling....